Three reasons why everyone should do pre-hab exercises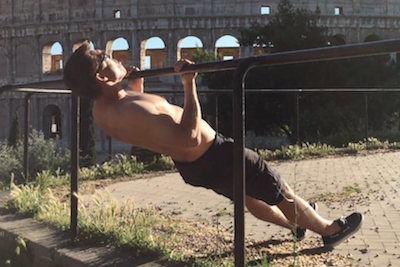 The Importance of Pre-Hab
Following the launch of our new social media campaign and competition - #alwaystraining, we figured that it would responsible (and professional) of us to highlight the serious side of the #alwaystraining movement.
As you've not doubt seen on the #alwaystraining page or on our Facebook and Instagram channels, we are encouraging everyone to have a good laugh and see where you're all willing to train. It's a great way to go one up on your bestie!
The serious side of this however, is that performing (pre-hab) exercises outside of your usual training sessions, should in all seriousness, be an integral part of your training programme.
Regardless of whether your a runner, a cyclist or cross fitter, performing a series of stretches and specific muscle exercises throughout the day is essential to ensure the body stays balanced and that your joints, tendons and muscles are not overloaded.
So, here are three reasons why (believe it or not) there is a serious side to the #alwaystraining campaign:
1. Importance of stretching for runners
Although anyone who trains can benefit from stretching at any time in the day, runners can particularly benefit from stretching more than others. This is especially the case for long distance runners training for a half marathon or full marathon.
After a training run, especially if it's a long or intense session, the muscles of the calves, hip flexors, glutes and hamstrings can tighten up.
Although stretching immediately after a run can help, regular stretching throughout the day can help further to ensure muscle fibres are elongated and don't become shortened and "bunched" up.
So, if you're a runner and want to impress us, Brooks Running and Polar and give yourself a good chance of winning some kit in the #alwaystraining competition, upload your stretching videos (in random situations and places of course) remembering to mention us and include the #alwaystraining hashtag.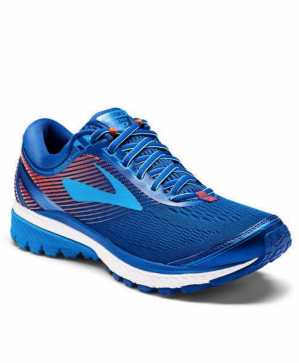 2. Strengthen weak stabilising muscles
All runners, cyclists and gym bunnies could benefit from performing regular "pre-hab" exercises on the key stabilising muscles - the trouble is very few people actually do them. This is one of the main reasons why "random" or "unexplained" injuries crop up.
Think about it.
All your joints, from the different bones that make up the pelvis, to your shoulder to your knees react by muscles pulling on the attached tendons (and then muscles). It is this pulling, that then creates movement.
However, if one set of muscles attached to the side of the knee joint for example are weaker or tighter than the muscles attached to the other side, instability can occur and overtime the knee can get overloaded on the dominant side - causing pain and inflammation.
By addressing this imbalance, by both stretching and strengthening key stabilising muscles, you can keep joints balanced and prevent injury.
If you're out #alwaystraining and want to show off some pre-hab prowess, why not show us some of the following exercise:
Lunges (keep your knees tracking forward)
Core exercises (preferably dynamic)
Side Leg raises
Glute bridge
3. Keeps training interesting
Whatever your discipline, doing the same thing day in day out can get a little monotonous - which is exactly the reason why we came up with the #alwaystraining concept.
Ok, so suggesting you perform random exercises in random places / situations might be taking it a little far, but hey, the results so far have been hilarious so lets see how much fun we can get out of the #alwaystraining movement.
Having been a personal trainer and sports therapist for over 20 years, I know all too well how much people hate stretching and doing regular pre-hab exercises, so i hope that but taking on the #alwaystraining challenge, it will help to kill 2 birds with one stone.
One, it gets you all doing some much needed pre-hab exercises and two, it adds another element of fun to training.
Of course, we don't expect your entire "pre-hab" training regime to be performed in public or in random places, but we'd love you to show us your favourite injury prevention exercises (and stretches) performed in true #alwaystraining style (ie in public, at work, in front of famous landmarks etc) and we'll rate your efforts and if need be, make minor corrections to your form.
Now go, work out what pre-hab exercise or stretches you need to work on and get inventive with where and when we can see you #alwaystraining.