Where are you #alwaystraininguk?
So you love training?
It's time to prove how much, by training anytime, anyplace and anywhere.
At GH Training, we love to inspire people to exercise, but let's be honest, training can sometimes become a little dull and monotonous. We want to change all that!
Welcome to the official site of the social media campaign and competition - #alwaystraininguk.
Tag your Besties on Social Media
So, here's the deal.
Next time you're out and you sense a good opportunity, get someone to video you training - in a random place & situation - and post the footage to Instagram or Facebook. (see above video)
Remember to TAG your besties and share all your #alwaystraininguk videos - including our Instagram handle @alwaystraininguk and @alwaystraininguk on Facebook.
If you Email us your #alwaystraininguk clips, we'll not only share them on social media but if they're good enough, they might make the monthly video compilation.
Share the #alwaystraininguk message and get everyone involved!
Need some Inspiration?
Take a look at the video above for some examples of people who are currently training - in random places and situations. Good places include:
Supermarkets
On holiday
In front of famous landmarks
At work
Out for a family walk
Out for a meal
The more random, inventive and funny your #alwaystraininguk videos, the more chance you have of winning some incredible prizes from the likes of Brooks and Polar.
If your videos feature celebrities #alwaystraininguk, you're almost guaranteed a pair of Brooks running shoes or a t-shirt.
To appeal to the prize selectors soft side, why not get the kids involved? It's all about inspiring a generation too!
(Dangerous or inappropriate videos are strongly discouraged, please see the competition "alwaystraining terms and conditions")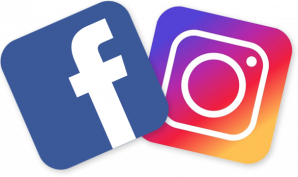 Upload your #alwaystraininguk videos to Instagram or Facebook
Win Prizes
Brooks Running and Polar love the concept of #alwaystraininguk and want everyone to get involved and embrace the #alwaystraininguk love.
So, as an added bonus and an inventive to get creative with your videos, Brooks Running and Polar will be awarding the best #alwaystraininguk videos with some incredible prizes.
Brooks will be rewarding their favourite (running related) videos with Running shoes and tops and Polar are giving away their new industry leading M430 GPS watch worth £200.
To be in with a chance of winning, all you need to do is:
Follow @alwaystraininguk on Instagram and "Like" the Alwaystraininguk Facebook page
Post your #alwaystraininguk video onto Instagram or Facebook
TAG your besties and see if they can beat your effort!
We'll be in touch if you've made the short list.
Prizes will be given away every month - unless we feel a video is particularly awesome and we'll give away some bonus kit.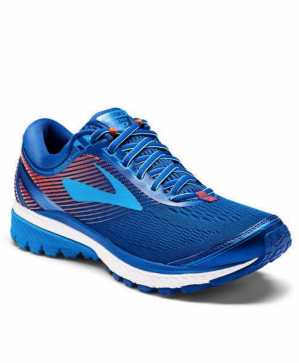 Awesome videos deserve awesome prizes.

Get involved - #alwaystraining
Stay in touch
So that we can keep you up to date with all the #alwaystraininguk news, follow us on our social media channels:


On a serious note
Although the #alwaystraininguk competition is just for a bit of fun, there is a serious side to it.
Pre-hab exercises (aka injury prevention exercises) are massively under-rated and under used by people training for marathons, half marathons or any sport in general and we hope that your inspirational #alwaystraininguk videos will highlight the importance of exercise outside of your usual training programme.
To see what we mean, check out this blog post on the "Three reasons why everyone should do pre-hab exercises" or check out our "Pre-Hab video" on YouTube